Haredi Women Know The Secret for Success in Hi-Tech
While Israel considers "importing" hi-tech employees from India, Haredi women are flocking to computer science fields ■ Estimates show that within 20 years, Haredi women will comprise 30%-40% of all hi-tech students in Israel
Eti Stern and Sara Ganot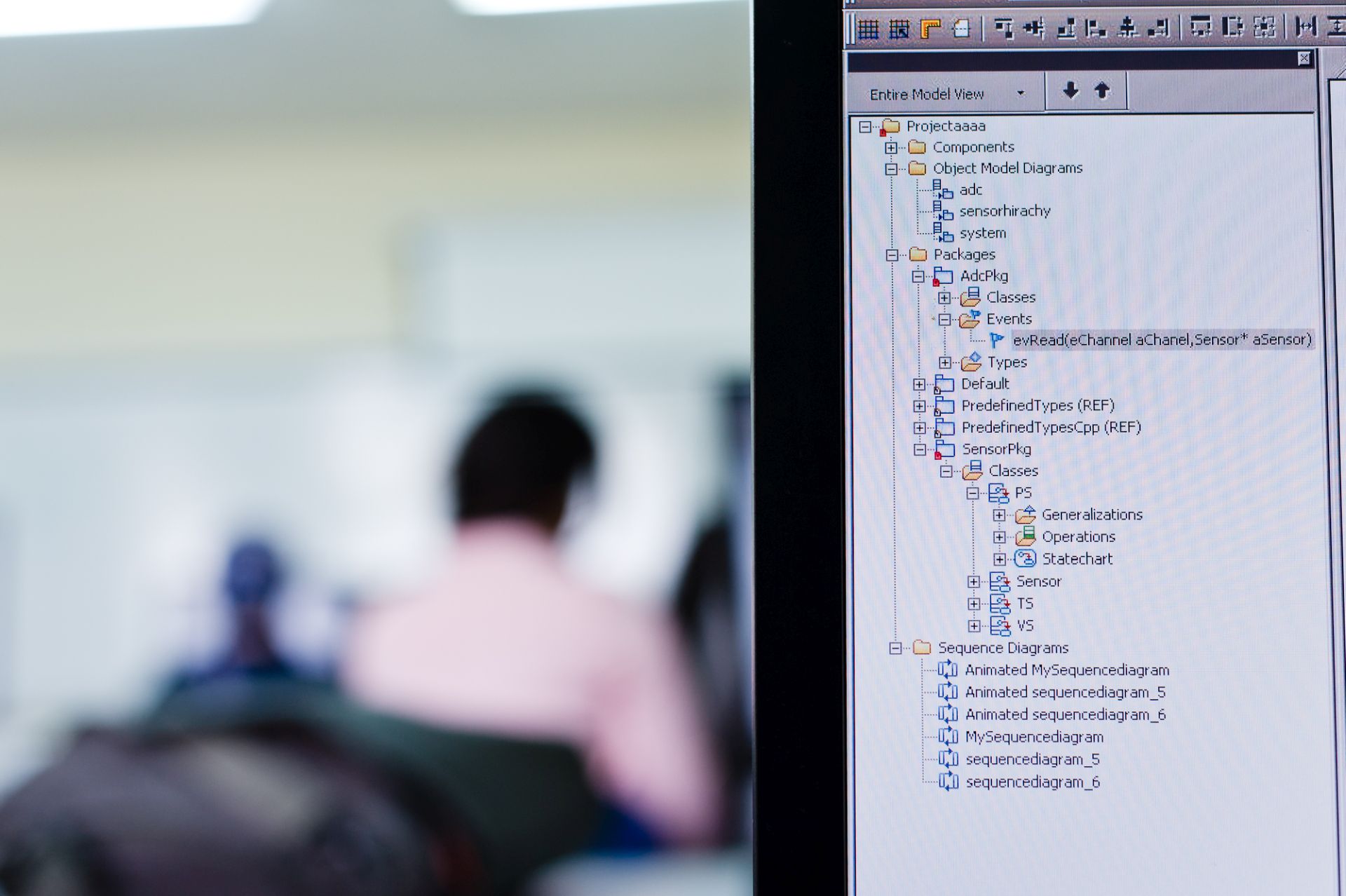 The subject of Haredi women in hi-tech provides important insights into integration into employment, productivity, social arrangements between sectors, and the rifts in Israeli society. Haredi women appear to be doubly disadvantaged: as women and as part of a minority group, but they are flourishing in the fields of software engineering and computer science, which are considered to be "masculine" professions. This is no coincidence and we want to find the reason for it.
There are several known anomalies in the Israeli economy and workforce – the measure of academic degrees is among the highest in the world, together with high employment rates, but productivity is falling behind. Despite the existing talent, there is a severe shortage of professionals in the field of engineering and other sought after professions, so much so that the country considered 'importing' engineers from India. In addition, there are populations that do not integrate into the workforce due to social and religious reasons, which creates a burden on the welfare system. The state spent a fortune to bring about change – but these changes were performed in a disorganized manner and were costly.
There is, however, another way, as is the case with Haredi women in hi-tech. According to data collected by the Council for Higher Education and published in TheMarker, the percentage of women studying towards computer science degrees is significantly lower than that of men; women comprise 28% of all students in computer science. On the other hand, the Jerusalem College of Technology (JCT) – Lev Academic Center has a majority of 53% of women in computer science studies. Haredi women flock to computer science, and according to estimates by academic researchers, in 20 years they will be 30%-40% of all students in hi-tech fields in Israel.
In our experience, the reason for this is practical: Haredi women have no interest in traditional professions that are not in demand, nor do they seek "self-realization" in non-economic fields, but rather seek a profession that will enable them to make a decent living for their family where they can work without having to abandon their religious lifestyle. Their success in integrating into the workforce is very impressive: Haredi women in hi-tech work in programming, and research and development in leading hi-tech companies. About 90% of our Haredi women graduates join the profession within six months of graduation and receive additional tools and training in order to overcome any difficulties they might face when seeking to enter the workforce.
The education of women in the Haredi society differs from that of men, as does the social expectation. However, the expectation from a Haredi woman to support a household is a common phenomenon and therefore their integration into the computer professions can help many families escape the cycle out of poverty. Therefore, women from other sectors in Israel should know - there is no reason to avoid computer science. Due to the high demand for employees, the bargaining position of the employee is stronger than that of the employer, the wage is higher than average and the job search period is shorter. When women integrate and succeed in hi-tech occupations, it opens opportunities for other women, as well as men (Haredi). Success leads to success and to an increase in productivity. The Israeli economy needs talented men and women in hi-tech so we can maintain Israel's status as a global hi-tech powerhouse.
Eti Stern is the Head of Tal Campus at the Jerusalem College of Technology (JCT) - Lev Academic Center. Sara Ganot is the Academic Head of Tal Campus and Advisor to the President of the Center for Advancement of Women
Translated from Hebrew: https://www.themarker.com/opinion/1.5973600